European Swords
THE CLAYMORE ARMOURY IS PROBABLY THE ONLY ARMOURY WHICH SPECIALISES IN THE LONG SWORDS OF THE SCOTTISH HIGHLANDS, SCOTTISH LOWLANDS AND THE 16th CENTURY FLAMBERGE SWORDS OF THE LANDSKNECHT. FROM THE LATE MEDIEVAL TO THE RENAISSANCE HAND AND HALF TO THE TWO HANDERS THIS IS WHAT THE BUSINESS SPECAILISES IN AND, OF COARSE, THE BONUS IS THE ARMOURY IS V.A.T. EXEMPT.
A SECTION
EUROPEAN SWORDS, ETC.
No.1 1500AD LANDSKNEICHT MERCENARY TWO HANDER 62" x 46" BLADE STRAIGHT HORNED BLADE
£3,750
No.2 1520AD LANDSKNEICHT MERCENARY TWO HANDER 67" x 46" BLADE FLAMBERGE HORNED BLADE
£3,950
No.3 1525AD LANDSKNEICHT MERCENARY TWO HANDER 67" x 48" BLADE FLAMBERGE HORNED BLADE
£3,595
No.4 1575AD EUROPEAN LADIES SMALL SWORD 35" x 28"
£595

No.5 1428AD SAINT JAN-DE-ARC (ONE OF FOUR) BLADE

Saint Jeanne-De-Arc (Maiden of France)

Jeanne is depicted here gathering her thoughts during her campaign to lift the siege of Orleans in 1429.

She holds in her hand a sword one of four she is known to have kept in her possession and in her other hand her trusted Bascinet Helmet.Swords of this pattern were common in early 15th Century European Battles. All her swords, armour, chain mail and banner were stripped from her when she was captured by the Burgundians.

£1,195
No.6 1090AD VIKING SWORD LOBATED POMMEL 40 1/2" x 34" BLADE
£1,295
No.7 190AD ROMAN GLADIUS (MAXIMUS) 30" x 22" BLADE
£995
No.8 190AD ROMAN SPATHA CAVALRY SWORD (MAXIMUS) 42" x 34" BLADE
£1,050
No.9 700BC CELTIC TRANSITIONAL SWORD BLADE
£1,050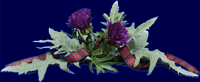 THE ARMOURIES WORK COVERS A VAST AREA FROM STANDARD COMMISSIONS TO INDIVIDUAL, PERSONAL AND SPECIFIC DESIGNS CREATED SOLELY BY THE CLIENT OR THROUGH LIASING WITH MYSELF TO CREATE FROM DRAWINGS WHAT YOU REQUIRE.
SWORD PATINATION
| | |
| --- | --- |
| I CAN ALSO PROVIDE A SERVICE WHEREBY THE SWORD CAN BE AGED TO GIVE THE EFFECT OF ANTIQUITY AVERAGE PRICE | £165 |
SWORD SECURITY MOUNTING BRACKETS
ROBUST BUT ORNATE AND SIMPLE CONSTRUCTION THIS WALL MOUNTING SECURITY CLAMPING SYSTEM CLASPS THE BLADE INOBTRUSEIVELY BUT VERY FIRMLY. THE BLADE ITSELF LIES BACK TOWARDS THE WALLBUT CLEAR OF IT BY 25MM AT THE TIP GIVING THE WHOLE SWORD AND BRACKET A VERY PROFESSIONAL DISPLAY.
| | | |
| --- | --- | --- |
| | 001 220MM TALL X 25MM WIDE FOR SINGLE HAND SWORDS AND HAND AND A HALF | £185 |
| | 002 290MM TALL X 30MM WIDE FOR LARGE TWO HANDED SWORDS | £195 |

IF YOU ARE INTERESTED IN PLACING A COMMISSION WITH CLAYMORE ARMOURY CLICK TO CONTACT, PAYMENT & SHIPPING