Famous Testimonials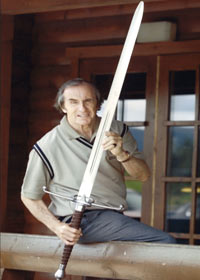 " To celebrate my Knighthood in 2001, my staff at the Jackie Stewart Shooting and Fishing School, Geneagles, presented me with a magnificent replica of a Scottish Lowland Two-handed Sword. The sword was handbuilt by Thomas Yeudall of the Claymore Armoury in Ayrshire, Scotland.
Being a lowland Scot myself and a great admirer of fine craftsmanship, I was delighted to receive such a fine gift which now sits proudly in my home."
Sir Jackie Stewart, OBE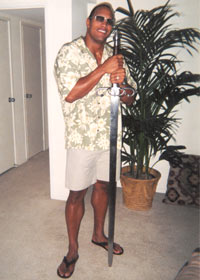 " Thomas, I can't thank you enough for the amazing work. It will forever be a true treasure to me! As i've admired Sir William Wallace and the history of Scotland! Thank you again."
The Rock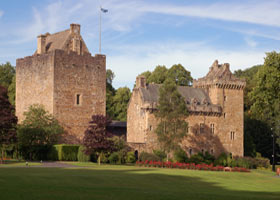 "Over the past decade the Claymore Armoury has fulfilled commissions from various Museums and Castles in Scotland. Pictured here is the Dean Castle at Kilmarnock in Ayrshire where various replica swords and staff weapons, hand built by Thomas Yeudall of the Claymore Armoury, are a regular feature on display."
Museums Development Manager
(Dean Castle)